Here is it, the last month of summer really. Labor day is next week, and everyone is pretty much back in school, or back into their daily grinds. I gotta say I didn't expect to see this blog go untouched for so long. That really is my fault though. Not only was it summer, but I was adjusting to my new job working from home. Not working at the restaurant full time and only doing one day a week with my normal 5 day work week only really leaves me with one day off. I spend most of that one day doing absolutely nothing. I gotta start changing that though. Let me tell you about the summer first though.
While I started my job as a customer service agent for a Car Detailing company, I had to learn to get used to the work hours of 7-3:30 for 8 hours a day. Some days it flies by, some not so much. The most challenging part of that job though is trying to get something scheduled that doesn't have the best coverage. Other than that, its just getting a hold of techs, and making sure they are going to the right place, or getting there on time. All in all though, I am happy with it, and it's definitely given me the evenings to be with my gf rather than having an opposite schedule from her. I even have time on the weekends now! I can go out and do things again on Saturday or even Sunday afternoon if I need to. I haven't been able to do that in about a year or so.
Other than getting used to a new job, I was able to attend The San Diego Comic-con minus preview night this year! I had a blast, and probably will go down in history as the best Comic-con for me, because of one simple reason. Cholo Thanos.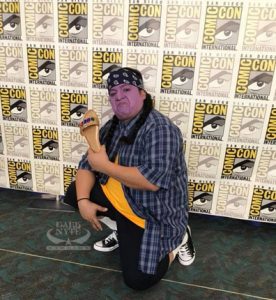 This year I brought one of my Cholo Cosplays to the event. At first I did think anything of it, and had a little fun with it. That is until Monday/Tuesday. It exploded across the internet like wildfire in California. I was shocked and floored at how many people ended up seeing it, and loving it. Most of the time when I cosplay, people either have no idea what it is, or it takes a hard minute or two for them to figure it out. Cholo Thanos on the other hand complete with the Infinity Chancla was an instant success, and well received. I had my 15 minutes of fame, and that was more than enough for me. I am forever grateful that people enjoyed it so widely.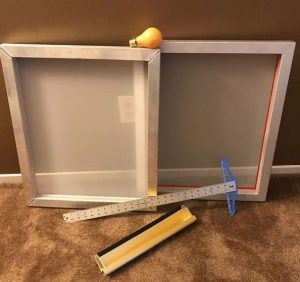 Now that I have all that done, its really time to focus on my screen printing endeavor. I have been rather sluggish in getting the final pieces of my equipment so that I can start doing some test prints. At this point I have everything, and just need to get some film positives printed out. So hopefully this week, I will clean and degrease the screens I got, and get them coated and burned to being practicing.
Essentially everyone is getting Dark Nyte Studios shirts for Christmas this year.